The Ryzen 9 7900X can run hot, here's the best cooling solution
Updated: Sep 23, 2022 5:50 pm
While the AMD Ryzen 9 7900X isn't the flagship CPU, it is an absolute beast.
For those that aren't after the top-end, enthusiast-level performance, a 7900X is going to be all you need, however, a suitable cooling solution is essential.
Just like the flagship, the best CPU cooler for the Ryzen 9 7900X is going to be an AIO 360mm liquid cooler.
So let's celebrate your recent Ryzen 7000 purchase and give it all the cool water it requires.
READ NOW: AMD Ryzen 9 7900X Vs Ryzen 9 5900X
---
Best cooler for 7900X: First look
01
Editor's Choice
The best CPU cooler for Ryzen 9 7900X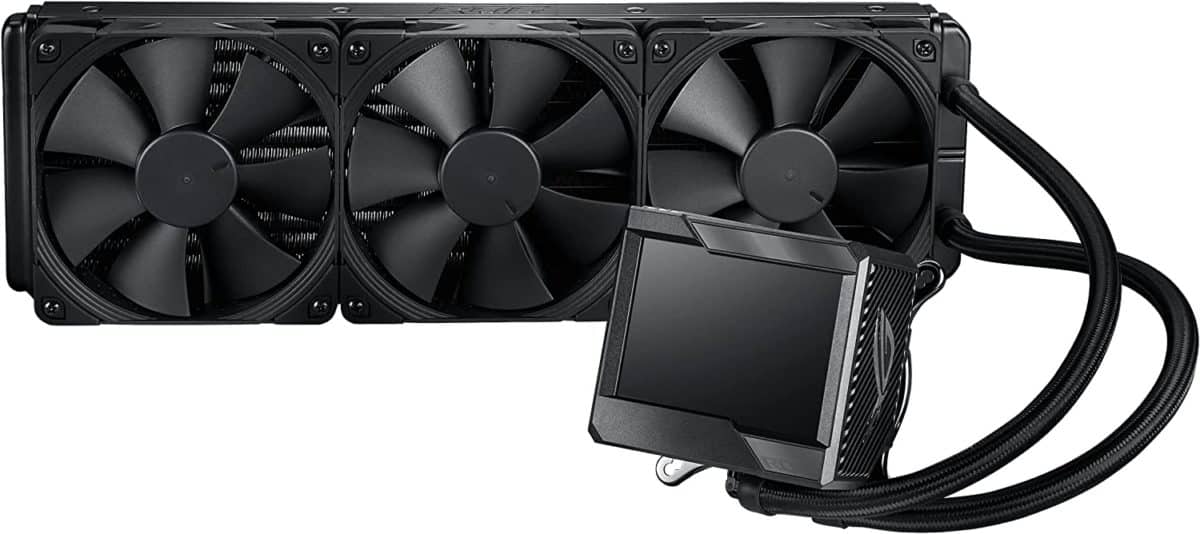 Asus ROG RYUJIN II 360 CPU Cooler
02
Runner Up
The best 7900X cooler for those with the Corsair ecosystem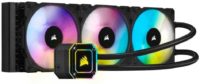 Corsair iCUE H150i Elite Capellix Liquid CPU Cooler
03
Honorable mention
An alternative 7900X cooler for more exotic builds

Phanteks Glacier One 360MPH
---
Can you use an air cooler for Ryzen 9 7900X?
AMD's Ryzen 9 processors from the 7000 series feature a default TDP of 170W.
This would lead many to believe that a beefy air cooler might cut it, however, some of the best air coolers can only handle around 205 TDP.
This means that when the Ryzen 9 processors are in boost, they may throttle with some air coolers and even small AIO coolers, so a 360mm liquid cooler is our top recommendation.
What about 240mm coolers for AMD Ryzen 9 7900X?
While you may get away with a high-end 280mm AIO, we feel that 240mm could struggle.
With less surface area on the radiator and few fans pushing that hot air away, you could experience performance issues.
This, of course, depends on what you are doing with your CPU but to stay on the safe side, we think you should aim for a 360mm AIO for the Ryzen 9 7900X.
240mm coolers will be better suited for the Ryzen 5 and Ryzen 7 SKUs.
Should I water cool my AMD Ryzen 9 7900X CPU?
High-end processors like the Ryzen 9 SKUs in AMD's 7000 series would benefit from water cooling but unless you have a huge budget or specific requirements, you may want to stick to an AIO.
The performance of water cooling on a commercial scale is unbeatable but it comes with a cost.
---
Best cooler for the AMD Ryzen 9 7900X
Here are our top selections for the high-end AMD Ryzen 9 7900X CPU.
ASUS ROG RYUJIN II 360
Pros



LCD Screen




High Performance




Aesthetically, one of the best looking AIOs on the market
Cons



Expensive




More affordable options that perform similarly
The ASUS ROG Ryujin II is one of our favorite AIO coolers and one that does incredibly well in testing. This is largely down to the huge pump but the aesthetics certainly help.
This cooler comes in both 240 and 360mm, giving different options for various form factor cases. For the purposes of this article, the 360mm is the best for the Ryzen 9 7900X
The main feature and arguably best part of the Ryujin II is the LCD screen, allowing you to display any image, GIF, or even AIDA64s information to be shown on the 3.5″ full-color screen.
The Ryuijin ii comes with 380mm sleeved tubing, not only improving how this looks but adding to that much-needed durability.
This has all the efficiency and cooling capacity your Ryzen 9 7900X is going to need plus it will enhance the look of your build to no end.
---
Corsair iCUE H150i Elite Capellix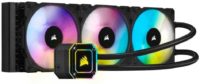 Corsair iCUE H150i Elite Capellix Liquid CPU Cooler
Item Dimensions LxWxH
15.63 x 4.71 x 4.71 inches
Pros



Quiet Running Volume – This system should rarely break 36dBA.




RGBs – bright and punchy, these RGBs will breathe new life into your case.




Pump Design – A split-flow copper cold plate and a ton of micro-skived fins enable you to push your CPU to the limit.
Cons



Price – You may have to liquidate your assets to afford this liquid asset.




Installation – The fans can be difficult to screw into place.
The Corsair H150i iCUE Elite Capellix is another ideal option for the Ryzen 9 7900X CPU.
The cooling potential and overall build quality can help your processor achieve everything it is meant to, without any potential headaches over reliability.
This, like the others, features 3x 120mm fans, a large radiator, and powerful pump, giving your new chip all the cool water it needs to run efficiently.
You can purchase an LCD screen upgrade for this CPU cooler if you struggle to find stock on the model that comes with the LCD included.
---
Phanteks Glacier One 360

Phanteks Glacier One 360MPH
Item Dimensions LxWxH
273mm x 120mm x 27mm
Pros



Amazing cooling potential




Visually epic




riple 120mm MP PWM fans optimized for high static pressure and silent operation
Cons



Block is not as beefy as the ASUS model
The Phanteks Glacier One 360 is the best AIO from popular manufacturers – Phanteks.
This brand has been supplying coolers and water cooling blocks for years, so quality and reliability are a given.
The cooling performance is brilliant, meaning this will compete with most 360mm AIOS on the market, making it ideal for the Ryzen 9 7900X.
Cooling aside, the design is absolutely amazing and the infinity mirror pump will enhance the look of anyone's new system.
---
Final word
The AMD Ryzen 9 7900X CPU will be highly popular among those looking for the best performance. This processor will output a lot of heat but every selection above should be able to handle that with ease.