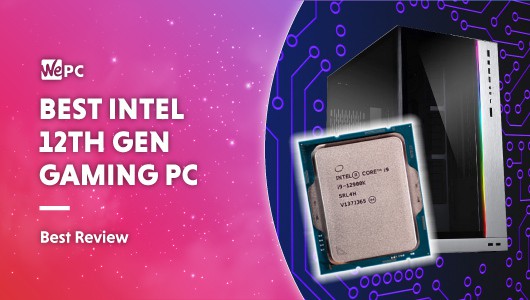 Intel's 12th generation of processors are finally here, along with the new Z690 chipset, and DDR5 memory to go with it. This is truly an exciting time for PC enthusiasts and gamers alike, with the new hardware offering in-game FPS benefits and improved workstation performance. To celebrate this release, we are putting together the best Intel 12th gen DDR5 gaming PC available, giving you a system that can play any game, in any resolution, in max settings.
Intel 12th gen gaming performance
Initial benchmarking data shows that Intels 12th gen gaming performance not only beats AMD's current series but it also blows the previous Intel generation out of the water. It was never really worth upgrading from 10th gen to 11th gen but now, especially with DDR5 memory, it's time to upgrade if you want the very best.
Intel 12th gen workstation performance
At this moment in time, the data shows that Intel now provides the best workstation performance in the desktop market. of course, when AMD returns to the table, we expect big things but for now, a Core i9-12900K is going to give you some of the best gaming and workstation performance you can get.
We are going to show our results down below, comparing the Intel Core i9-12900K to its predecessor and the Ryzen 9 5900X.
Benchmark performance Vs AMD Ryzen 9 5900X
We tested the Intel Core i9-12900K with some similar spec parts and an RTX 3090 to show you the comparison between intel 12th gen and Ryzen 5000.