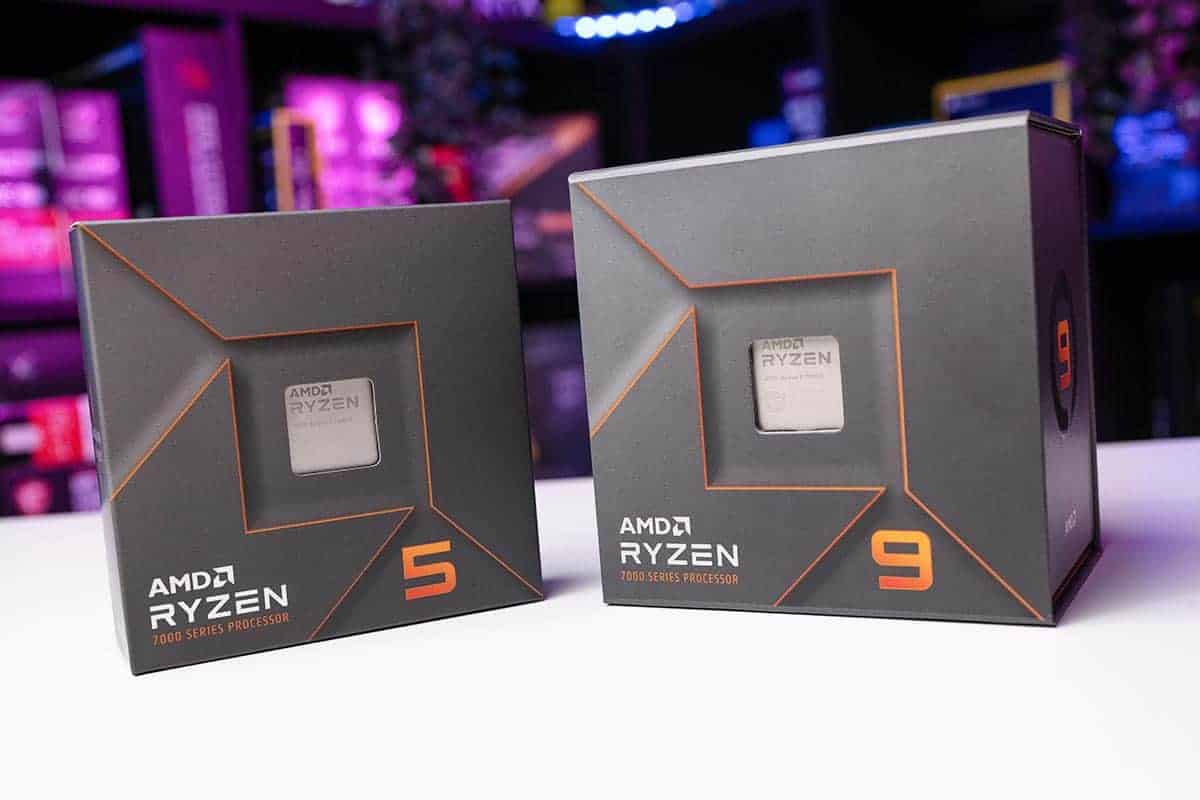 Here are the best gaming PCs featuring the latest Ryzen 9 7950X & 7900X processors
Updated: Oct 7, 2022 12:21 pm
There has never been a better time to build your own gaming PC or invest in a prebuilt than right now, with prices finally at a reasonable level.
The latest hardware launch into the fold is from AMD, with their Ryzen 7000 series CPUs offering blistering speeds for any would-be gamer.
A prebuilt gaming PC with one of these processors and RTX 30-series GPU is, for the time being, the best performance you can get for the price.
As Custom PC builders continue to move towards new hardware, we will start seeing more and more options from multiple brands but for the time being these are some of the best.
READ NOW: Where to buy RTX 4090
Best AMD Ryzen 9 7950X prebuilt gaming PC
The "best" are subject to change as more and more prebuilts become available.
CLX SET Gaming Desktop (Ryzen 9 7950X)
Storage
1TB M.2 NVMe SSD + 6TB HDD
Pros
Unbeatable gaming performance

Features the most powerful CPU and GPU on the market

64GB of fast DDR5 RAM
From gaming to streaming, this PC can do it all. With an AMD Ryzen 9 7950X and a 3090 TI, you will have the best gaming performance possible (at the time of writing this article).
It isn't just the CPU and GPU that are strong here either, with 64GB of super-fast, DDR5 RAM, you are all set for high FPS in any game, at any resolution, for the foreseeable future.
---
Cobratype Dragon Immortal Gaming PC (Ryzen 9 7950X)
Pros
Same gaming performance as above

Comes with the incredible Hyte PC case

Features a 2TB SSD
Just like the above, The Cobratype gaming PC will do everything you need and more. It features similar specs, only with half the RAM.
This isn't a major issue, certainly not for gaming anyway, plus this comes with the added bonus of featuring the fabulous Hyte Y60 PC case.
Gaming? Streaming? Video editing? you name it, this prebuilt can do it.
Best AMD Ryzen 9 7900X prebuilt gaming PC
The "best" are subject to change as more and more prebuilts become available.
Skytech Prism II Gaming PC (Ryzen 9 7900X)
Storage
1TB NVME Gen4 SSD
Pros
Strong components for gaming, streaming, and heavy workloads

Incredible PC case and cooling solution

More affordable perofmance than the 7950X options above
Cons
Still enthusiast-level pricing
No one can argue that this PC can handle everything you throw at it. Has it got the best CPU and GPU inside? Technically no, however, the 7900X and RTX 3090 combined can handle any game, in any resolution without sweating.
With the addition of a high-end case, 32GB DDR5 RAM, and a super-fast SSD men's you can rest assured your gaming days are covered for years.
---
iBUYPOWER SlateHako Gaming Desktop (Ryzen 9 7900X)
Pros
Offers bset value in this round-up

Strong gaming performance
Cons
Less powerful than the models above
So you may see from the pros and cons above that this PC from iBUYPOWER isn't as powerful as the rest.
Don't let that put you off, this PC packs one he'll of a gaming punch and can handle most games, even in 4K. There are few instances where you would actually need a 3090 Ti over a 3080, giving this PC the best value in this guide.
With the latest 7900X CPU and the fabulous RTX 3080 GPU, you have everything you need to tackle high FPS, high resolution, or high refresh rates.
Supporting the major components we have 32GB of fast DDR5 RAM and a massive 1TB storage solution, not bad at all.
Should you buy a Ryzen 9 7950X or 7900X gaming PC?
The two Ryzen 9 SKUs out of AMDs latest 7000 series are monster processors both offering a significant uplift on the previous generation.
These CPUs when paired with DDR5 RAM and the latest graphics card give you more than an unrivaled gaming experience, these are highly capable of heavy workloads and much more.
The Ryzen 9 7950X is AMD's flagship processor and is up to 62% faster than the 12900K. With 16 cores, 32 threads, a base clock speed of 4.5Ghz that boosts to 5.7. This power is unsurprising, however, obviously comes at an extra cost.
The extra cost is usually best reserved for the enthusiasts out there that can take full advantage of the CPU but if you have extra pennies lying about and simply want the very best, we understand.
If you aren't convinced you would use all the power of the 7950X, consider a 7900X gaming PC.
These are almost as powerful and will be considered overkill for the majority of gamers but the performance is unreal.
Should you build your own Ryzen 7000 PC or buy a prebuilt?
WePC always recommends you build your own gaming PC but we understand that not everyone has the time. Building your own gaming PC is great because you can control everything that goes into it, learn a new skill, and, more importantly, it tends to offer much better value.
Despite the price hikes and stock issues we all faced in the past, pricing is returning to normal, making the building process and upgrading actually possible for many once again.
AMD Ryzen 9 7950X
Asus GeForce RTX 3090 Ti ROG Strix LC OC
Core Clock Speed
1560 MHz base, 1950 MHz boost
Dimensions
Card: 293 x 133 x 52mm, Rad: 272 x 121 x 54mm
Regardless, there are those that simply do not have the time, and with the main selling point behind a prebuilt being its convenience, they start to make a bit of sense.
With a prebuilt, you are going to be able to send it back to the manufacturer if anything goes wrong. This peace of mind helps a lot of would-be buyers who are a little apprehensive about breaking components.
Final word
These Ryzen 9 7950X and 7900X prebuilt gaming PCs are highly powerful bits of kit. Sure, they come with a high price tag but we are dealing with the best components on the market combined.
All of the selections above will enable you to pretty much play any game you desire, no matter the resolution or settings.