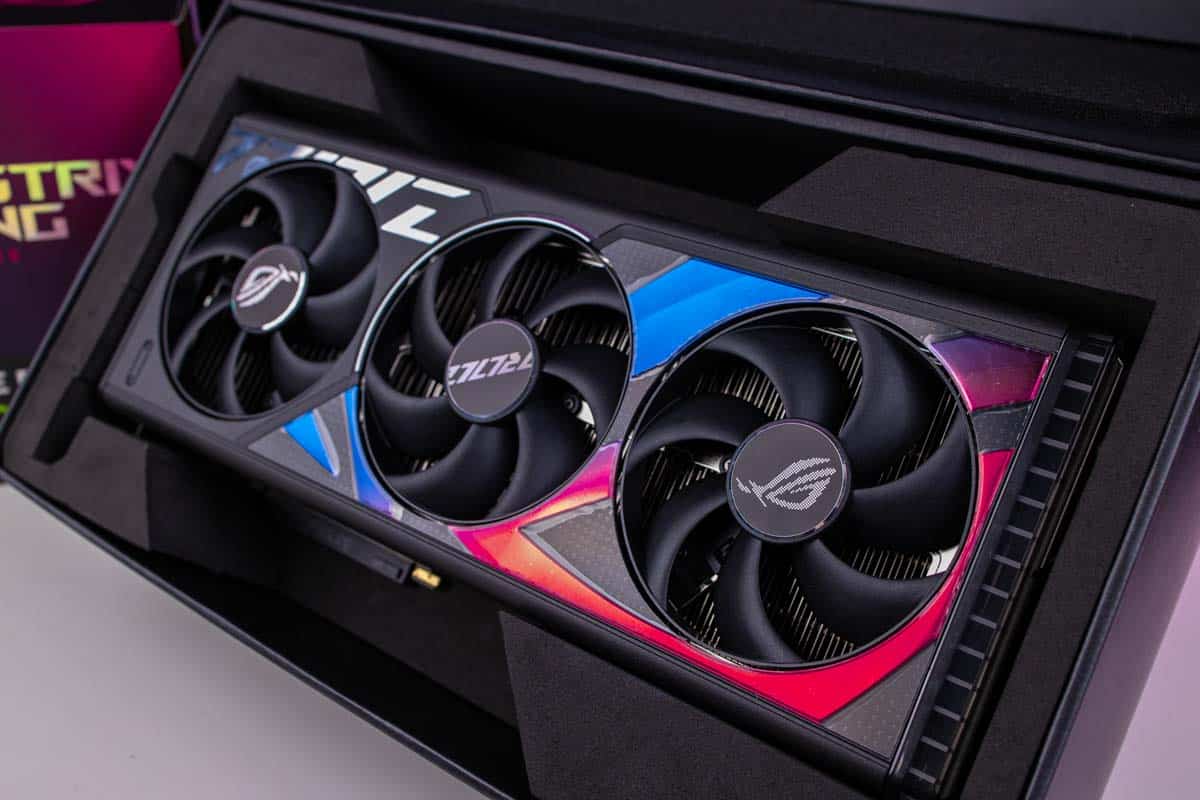 New hardware comes with a lot of questions with it
Updated: Oct 13, 2022 10:57 am
There is a lot of false information on the internet, and recently many rumors have been spreading that PC gamers need an ATX 3.0 power supply to use an Nvidia RTX 4090 graphics card. Simply said, these reports are inaccurate.
According to some sources, RTX 4090 graphics cards need an ATX 3.0 power supply to be supplied effectively, and gamers should not use PCIe 8-pin to 12VHPWR adaptors. It has been widely assumed for months that the RTX 4090 will consume much power. The card has a 450W TBP in Nvidia's own Founders Edition edition, and Nvidia advises an 850W power supply to run it smoothly.
The RTX 40 series from Nvidia was not created with the ATX 3.0 power specification in mind.
In a nutshell, ATX 3.0 is a current power specification developed by Intel. The RTX 40 series of graphics cards from Nvidia were not designed with only the ATX 3.0 power specification in mind/
Doing so would have restricted the compatibility of their most recent models to just a few recently launched power supplies. The 12+4-pin 12VHPWR connector is utilized by their premium RTX 40 series products, but they are not intended to be used just with ATX 3.0 PSUs.
ASUS ROG Strix RTX 4090 OC
Core Clock Speed
2,640 MHz boost
Dimensions
357.6 x 149.3 x 70.1mm
An 8-pin to 12VHWPR adaptor will be included with every RTX 40 series graphics card that comes with the 16-pin connectors. Nvidia would not permit this if they did not plan their graphics cards with this use case in mind. Products with high power excursions defy conventional power supply laws by consuming enormous quantities of power during these brief overflow periods.
Nvidia is aware that limiting these transient spikes is the best method to prevent potential problems, even if ATX 3.0 is supposed to protect future PSUs against concerns with these spikes. "Power excursions" are insignificant for Nvidia's newest graphics cards because the RTX 4090 has been designed in a way to have fewer of them than its RTX 30 series predecessor.
So you don't specifically need to get a fancy new power supply if you have one with good enough wattage. As you can save yourself some money with decent older choices still.
How much energy does the RTX 40 series graphics card use?
The RTX 4000 series cards are known as the power-hungry cards in the market. One of the biggest questions around the RTX 40 series graphics card is how much power it uses and do you need to upgrade your power supply.
So far we know the RTX 4080 16GB has a TBP of 320W and requires a 750W power supply, while the RTX 4080 12GB, rated at 285W, requires a 700W power supply. Whilst the big beast of them, the RTX 4090 has a TBP of 450W and recommends at least an 850W supply.
Nvidia recommends using the PCIe 5.0 power connector (12VHPWR) in order to improve the airflow inside the case. Nvidia has now reassured its customers that they can continue using their current PSUs until they can hold the power specifications.
Nvidia states that the intelligent power adapter will be able to determine how many 8-pin connectors are inserted. It will be possible for the RTX 4090 to draw more power for increased overclocking capabilities when four of these connectors are utilized instead of just three. Also, Nvidia doesn't anticipate any issues with 8-pin to PCIe Gen 5 16-pin adaptor compatibility.
Concerns have also been raised regarding the PCIe 5.0 connectors' 30-cycle rated endurance. Some people might think it's not much, but Nvidia dismisses this notion by pointing out that, at least over the past 20 years, this has always been the case.
Overall, the concerns about power consumption have been suppressed by Nvidia. Nvidia did increase the power demands, but not as much as anticipated. As long as your PSU can supply the power your card needs, everything will work well. But before that, remember that the RTX 4090 Ti might turn out to be a monster in terms of power consumption.