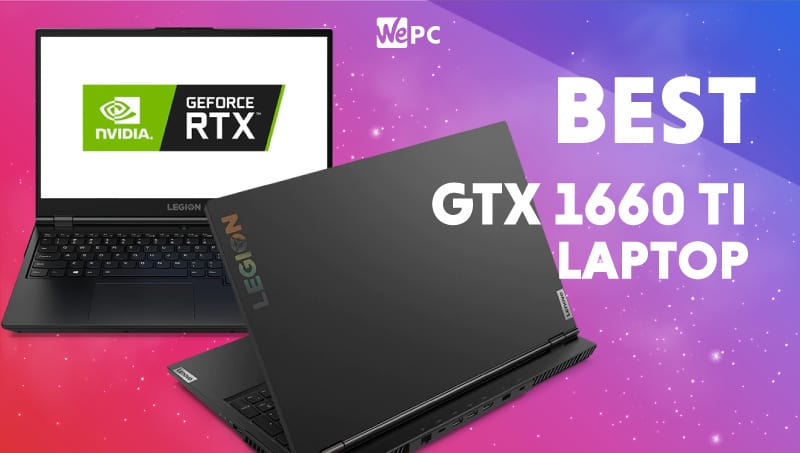 Although the Lenovo Legion 5 / 5i comes in at a close second, the ASUS Zephyrus M15 wins the award for most powerful 1660 Ti laptop money can buy. In particularly GPU-bound titles you'll get more or less the same performance in both of our top two picks, but in more CPU-reliant games the Zephyrus M15 has the edge, thanks to the liquid metal cooling on the Intel Core i7-10750H, which reduces thermal capping and allows it to push that bit harder.
Looking at the display you get three options: the 4K 60Hz version, and two 1080p versions with 144Hz or 240Hz refresh rate respectively. Normally we'd advise gamers to go for the 240Hz version, but given you're unlikely to get anywhere above 144FPS in the vast majority of games with a 1660 Ti laptop, the 144Hz is effectively just as good in most scenarios. However, if you're interested in playing games like CS:GO on the lowest possible settings to squeeze out the most number of frames, then if you can find a 240Hz model for a good price, go for it.
The claimed 3ms response time of both the 144Hz and 240Hz models comes in closer to 8ms average grey-to-grey when tested, which is still a respectable score. The 4K version comes in closer to 17ms, which sounds slow but when you consider the 60Hz refresh rate it means, relatively speaking, you won't actually notice much ghosting.
The 4K version is a decent budget option for creatives looking to do some colorwork as, you do get some impressive color gamut coverage: 100% sRGB, 97% Adobe RGB, and 86% DCI-P3 means it's suitable for work in the sRGB and Adobe RGB spaces. The brightness peaks at around 390 nits, which is superb, and it has decent contrast. The 1080p options won't have results this good, and aren't suitable for color-based workflows, but definitely suffice for gaming in terms of color, brightness, and contrast.
Unlike most gaming laptops, the speakers on the ASUS Zephyrus M15 are actually pretty decent, which is an area ASUS gaming laptops do tend to buck the trend in. These don't approach the likes of the MacBook or even the Dell XPS, but you do get to experience at least some bass replication and audio quality. The approximately 6 hours of battery life you can expect is decent for a gaming laptop, if not amazing. The lack of any webcam to speak of however is quite disappointing and may put some people off entirely, though it's also fairly easy to be a separate one and attach it should you wish. G-Sync / FreeSync would also have been nice and the lack of it may put some people off.
Additionally, there is only one upgradable memory slot on the motherboard of this laptop, with single-channel 16GB RAM soldered to the board separately as standard. Single-channel memory is not great for gaming, so to avoid performance bottlenecks we'd advise using the slot to add another 16GB for 32GB of dual-channel RAM in total: a pretty straightforward procedure, but irritating.
Besides this, there's again not much to criticize this laptop for. It's well-built, with a solid keyboard and trackpad, and looks good.