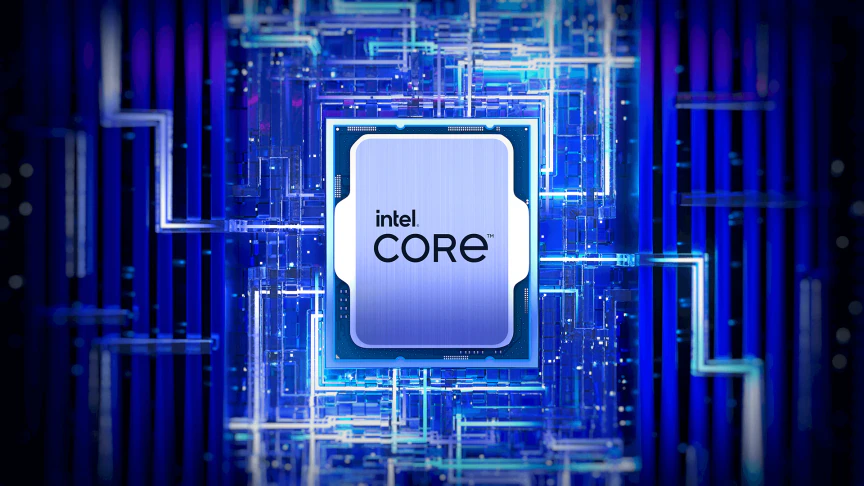 This is a one stop shop for information on the 13th generation socket.
Updated: Oct 19, 2022 3:24 pm
Intel's 13th gen Raptor Lake is nearly here and claims to boast a 15% better single-core performance gain on the prior generation, Alder Lake.
Intel fans can also expect a 41% multi-thread performance increase, not to mention higher average overclocking speeds across P-cores, E-cores, and DDR5 memory, according to Intel.
BUY INTEL 13TH GEN NOW
Here's everything you need to know about the Intel 13th Gen socket – what it's called, any known issues, and more. Let's kick-off.
Intel 13th Gen socket name and type – LGA 1700
The Intel 13th Gen "Raptor Lake" shares the same LGA 1700 socket as the previous 12th Gen models.
LGA 1700 replaced the LGA 1200 and features 1700 protruding pins (500 more than its predecessor) to make contact with the processor pads. It's slightly larger than LGA 1200 which means the heatsink fastening holes configuration was changed.
NOW READ: Here's everything you need to know about Intel 13th gen
It also means that prior cooling solutions for the previous socket do not work with the LGA 1700 – so you'll need a new cooling system if you want to upgrade from LGA 1200.
It does mean, though, that Intel 13th Gen is compatible with the Z690 motherboard socket, although you'll need to get a brand new Z790 to unlock the benefits of PCIe Gen 5.0.
LGA 1700 issues
As the 13th Gen is not out yet, we need to wait to see until there are any issues reported.
However, there have been issues cited for the LGA 1700 socket – namely, there were reports the Independent Loading Mechanism (ILM) was causing a degree of bowing/warping.
This would cause the CPUs to technically run at a higher temperature due to uneven contact with the CPU cooler.
READ MORE: Is Intel 13th Gen worth it?
There were no reports of this impacting the CPUs life – and encouragingly, Intel confirmed all reports of Alder Lake bending were within the manufacturer's specifications. As such, there is no plan to redesign the socket.
Intel 13th gen CPUs are set for release on October 20 – with more release date details available here.
Will my 12th gen CPU work on the 13th gen socket?
Yes, both sockets are LGA 1700, meaning they will both be compatible with each other, this also works the other way around. You can use a 13th gen CPU on a 12th gen motherboard.
When is the 13th gen socket releasing?
Intel is launching the 13th generation motherboard socket along with the 13th generation, Raptor Lake, CPUs on the 20th of October 2022.