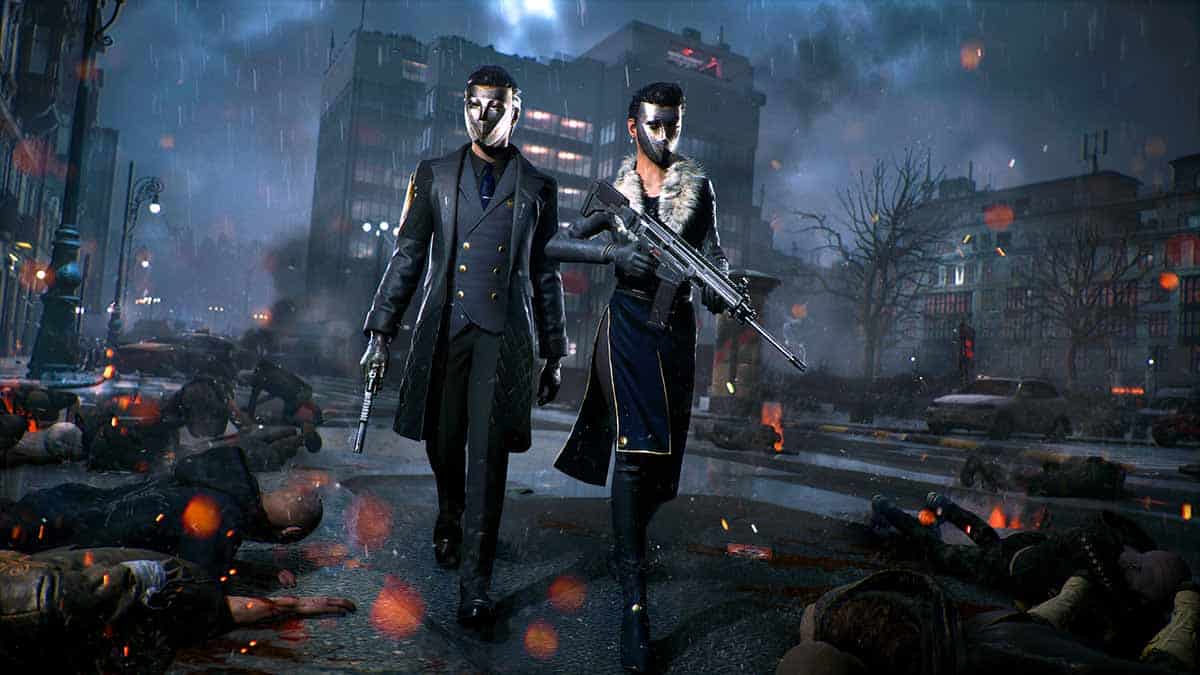 Last Updated:
The soon to be free-to-play third-person battle royale gameplay set in Prague's old streets is about to enter v.1 The game releases on April 27, with players able to get back in the game with season 1 officially going live. However, the game is running a global launch, so here is when Vampire the Masquerade Bloodhunt release time is for your region.
Bloodhunt release time
According to the developers, Vampire the Masquerade Bloodhunt will launch at the following time for its major player base regions:
18:00 CEST
17:00 BST
12:00 ET
09:00 PT
The global Bloodhunt release time is the same for both the PC and PS5 player base, including those streaming via GeForce NOW. When the game goes live, you can download it from your preferred platform of choice and go and play the game entirely for free.
The addition of GeForce NOW allows any players on lower-end PC's, tablets, Macs, and SHIELD TV products the opportunity to play the game on their devices. It allows even more players to take part in the vampire theatre of war if they are interested.
 Though, the new season of the Bloodhunt also launches with some other goodies. PlayStation players can get their hands on an entirely optional Founder's Ultimate Edition for $59.99. Those who do buy it can get Samurai Mask, exclusive outfits for your character, you will also get 100+ items to personalize your character and receive 1000 tokens for the microtransaction store, which can also be used to buy cosmetics or the new battle pass coming to the season 1 launch of the Bloodhunt.
Vampire the Masquerade Bloodhunt Season Pass
The Vampire the masquerade Battle pass will go live shortly after the release of Bloodhunt. On April 29, players can claim themselves the first battle pass, costing $/€9.99 or £7.99 if in the UK. Sharkmob has put on a show for those interested in the upcoming grindable season-long content. You can find this over on YouTube on what you can expect
If you're interested in running the game make sure you can run it by looking at the Bloodhunt system requirements.